We are a virtual meeting place for people interested in art and artists.
Stöbere in unserer Galerie für kleinformatige Kunst von aufstrebenden und etablierten Künstlerinnen und Künstlern.
Gerade veröffentlicht:
unsere frisch hochgeladenen Tagesbilder
Daily Painting in a nutshell
"Paint small and often" – frei übersetzt: "male kleinformatig und häufig". Das ist das Motto des Daily Paintings. Es geht um das Erfolgserlebnis und die Freude daran, jeden Tag ein kleines Kunstwerk zu fertigen.
Dieses aktuelle Trendthema in den USA möchten wir im deutschsprachigen Raum erweitern, so dass auch hier die kleinen Dailys  (häufig 15x15cm oder 25x25cm) zu Sammlerobjekten werden.
Everyday motifs such as people, still lifes, flowers, animals and the regular painting workload reduce one's own pressure to succeed and quickly improve skills.
There is a difference between painting every day and "painting ONE picture every day".
The choice of motifs that may be so everyday.
The loose painting style, because the artwork is created in one day.
The Dailys not only embellish your rooms individually, but also in combination with each other.
For artists and art lovers
You are an artist and would like to sell your artwork online via our platform?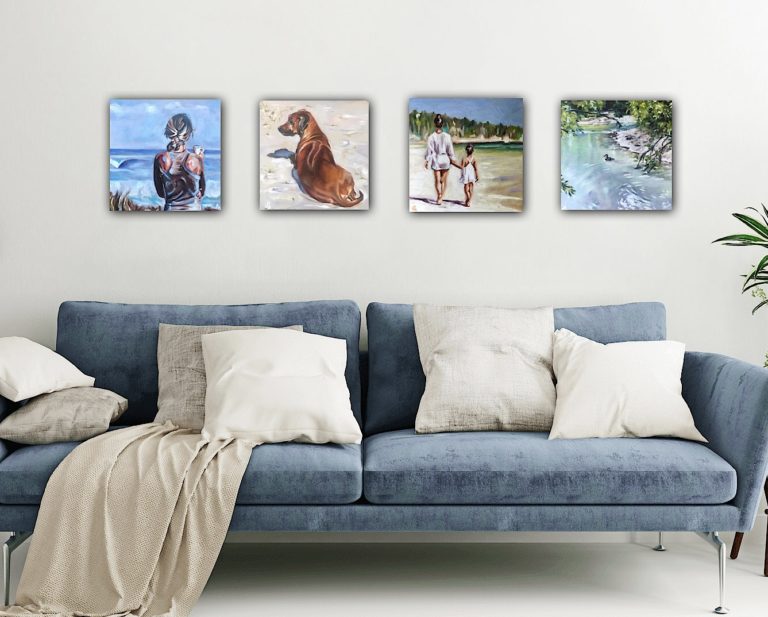 Find your favourite painting!